For the first time that I can remember, I'm in the East Coast.. New York Specifically.

Off to a shaky start, would you believe my luck that my wallet gets stolen out my car 2 days before my flight. I didn't even realize till the day before. I was freaking the fuck out 'cause I had no legal identity really to board. I searched frantically and drove to all the spots I had been, but deep down inside, I knew it got stolen. very fucked up. However, I went back to my jeep and found a license 3 years old... I used that and my voters registration card + student ID. It worked! These niggas can't hold me back.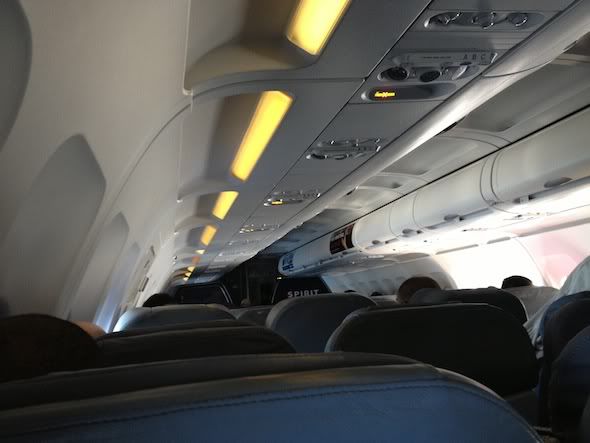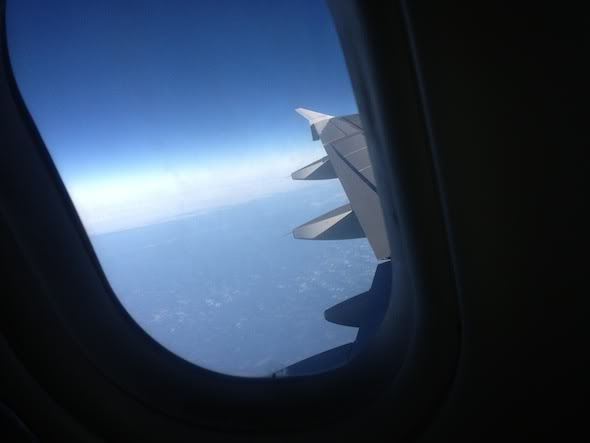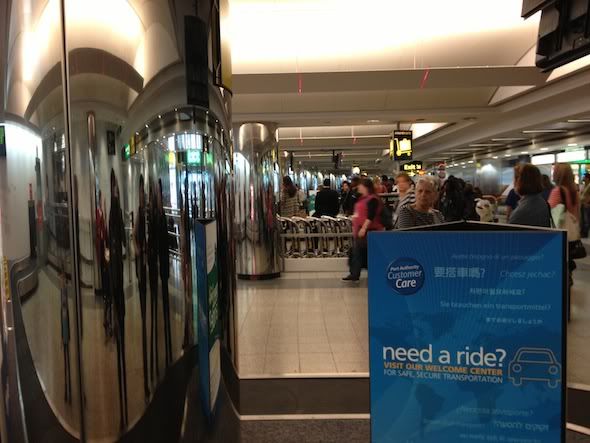 I fucked with inexistent ass Spirit Airlines until they hit me and told me that all the Luggage from the Dallas flight had to be put on another plane due to technical difficulties. Very week. especially since I paid 38$ to check my shit it. But it actually all worked for the better because I got a $50 voucher which will pay to check my bag in back home... which gives me 40$ to spend in NY/NJ/DC.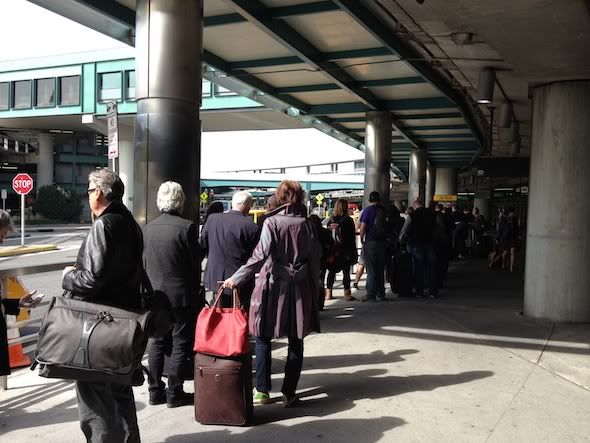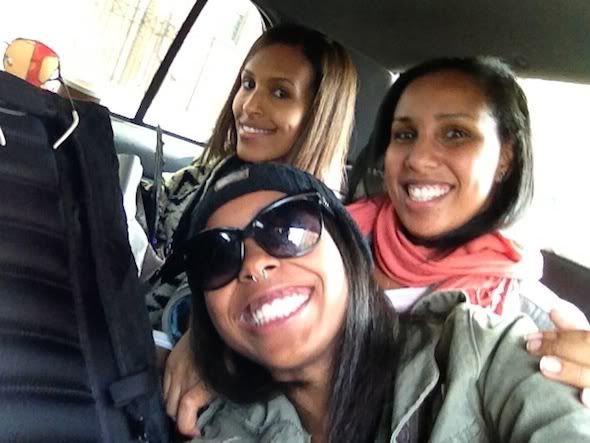 And who said New York is a mean city? These girls pictured above happened to be on the same flight with me to NY. In fact, they sat right in front of me. They too got their luggage on another flight--In fact, they stood right behind me in line to file a claim. So when the dust cleared and they saw me number one in the staggering taxi line I previously pictured, they called out my name and we decided to split a cab. They'll have to forgive me for forgetting their names, but their company was nice. They gave me tons of suggestions and tips and shared fun stories. I'll have both of the know the Chicken and Rice deal was the first thing I ate in town.
Selfie
Paan with no W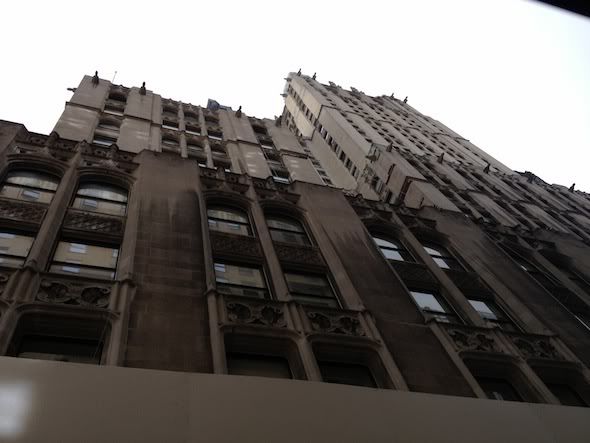 Hey big Spender
Film Crew
This is Mr. James, my typical african cab driver. He was cool though, didn't even try to cheat me and take the long way. He knew when to kill conversation too. Thanks Mr. James.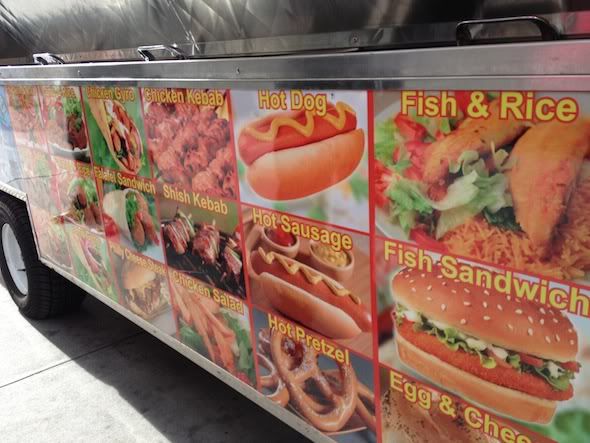 First Meal in NYC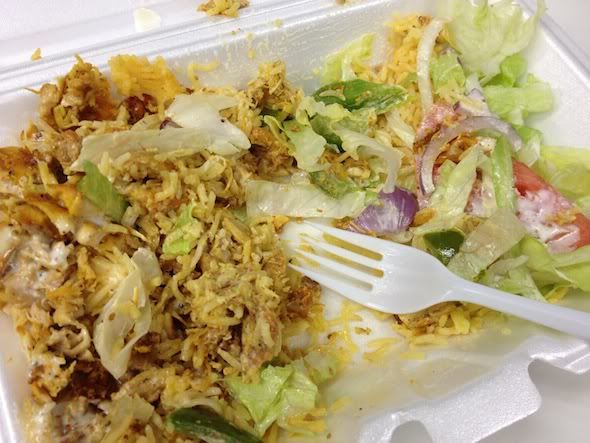 the highly suggested Chicken and Rice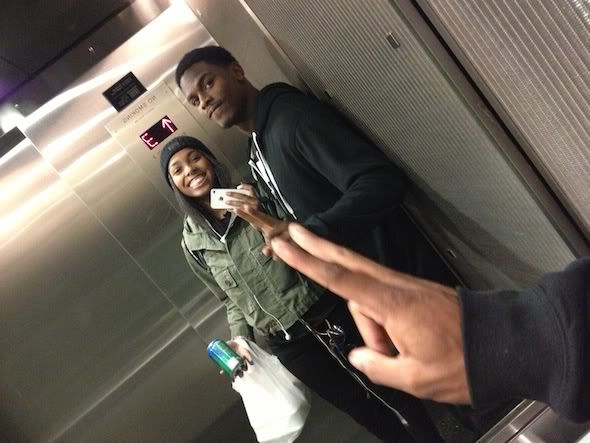 Karmaloop's Offices, or some of it. Pretty swag office atmosphere; everyone was delightful. A little funny because I was trying to keep to myself all quiet and shit on my computer and I lowkey got hit with a little intern errand for AJ's boss..picking up a few shirts down the block for source magazine. I'm trying to set myself up out here man.

Soon after that I met up with distant homie MightyKobi. Tight because I've known him for probably 4 or 5 years now and we've never really got the chance to hang.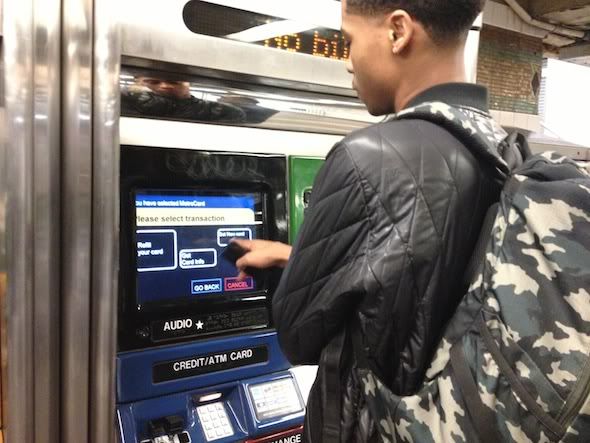 caught the train and saw these niggas entirely too in love. I was bitter.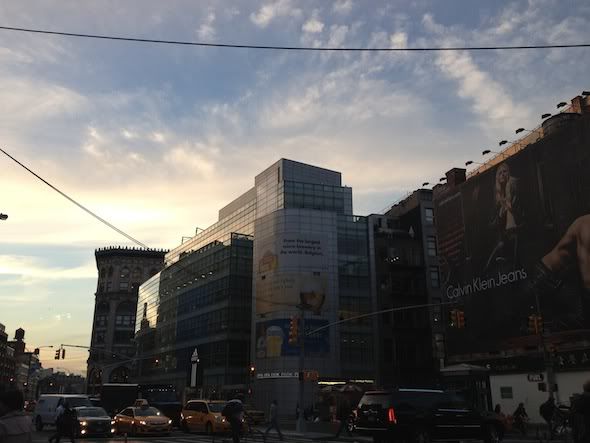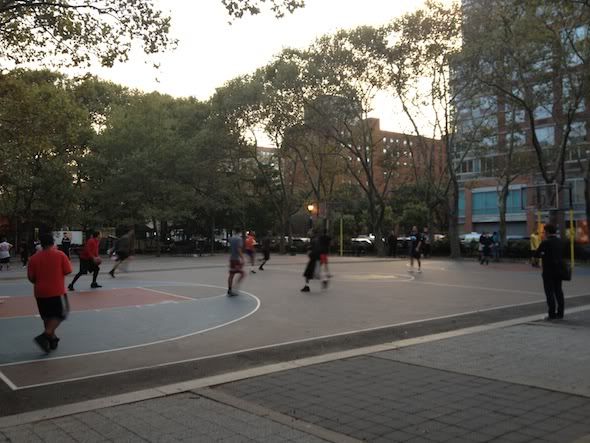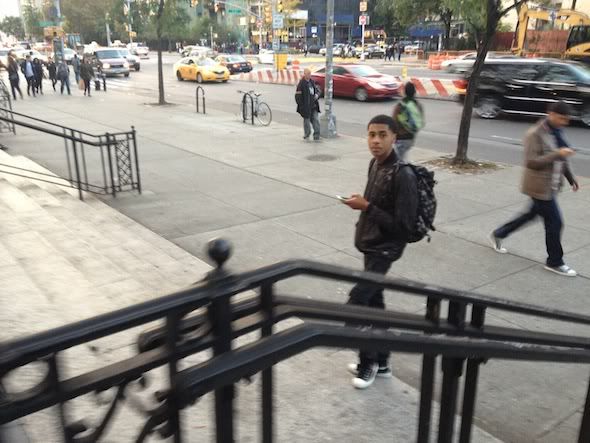 Me and Kobi traveled allll over the city. So much walking, but I wasn't mad. I was very amused and observant why it's considered the best city in America. Makes sense. I don't even know all the places we walked through but some of it was Soho and the lower east side.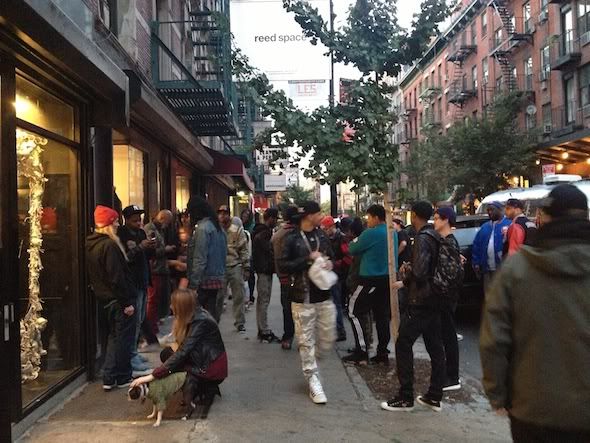 Checked out some in store event at Reed's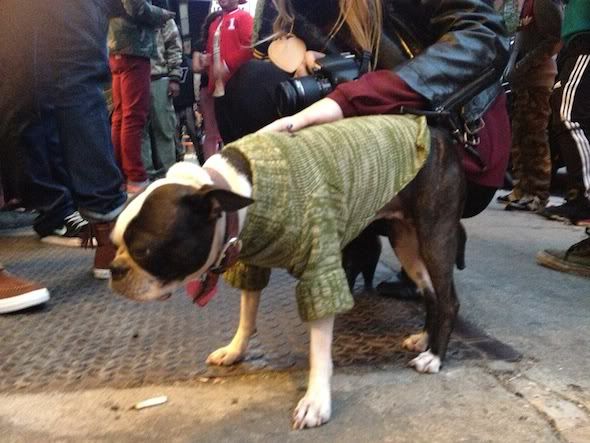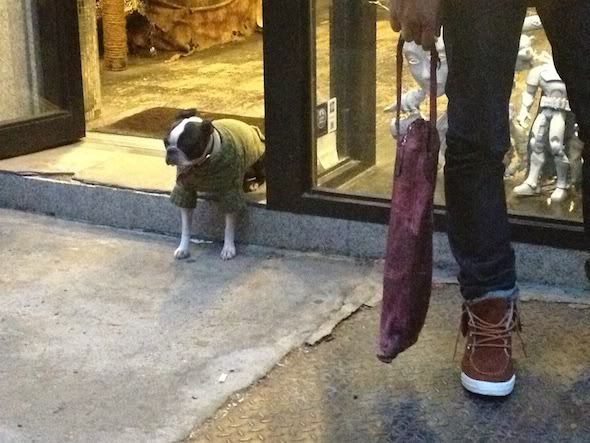 Coolest dog ever.
I guess obviously, but NY's in store events >>>>> Dallas'. Hard to tell in 'cause I didn't want to be all in everyone's face takin pics but the fashion is so authentic. I continuously forget I'm in the fashion capital. Every motherfucker in there had their own style and personal expression. No implications for mimics, very cool. And that most definitely goes for New York as a whole.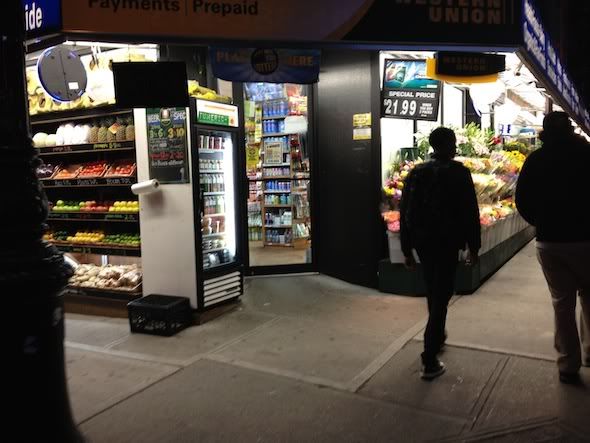 Grabbed some snacks and posse'd up with the a bunch of people from the Reeds in-store and headed to some Venue for this big local showcase.
We were like twenty deep, marching through the streets. At one point we took a huge group picture so I gotta find that joint.

I didn't end up going to that show. It was very difficult to get in besides the fact I didn't even know it was going on, my juice wasn't up enough to skip people and shit lol.
Met up with some homies I walked down with and decided to roll up. I mean to tell you that the moment we were done and lit it.. not even take a hit, NYPD dressed casual as fuck came over confiscating shit. Ticketed young homie and shit. Every one was real calm, I guess cause it happened so quickly. NYPD out here man.
Young Ant Dog the Juice Man scooped me up, and next stop, we headed to Nylon Magazine for an event they were throwing. Very very cool. RSVP/Elevator escort to that bitch.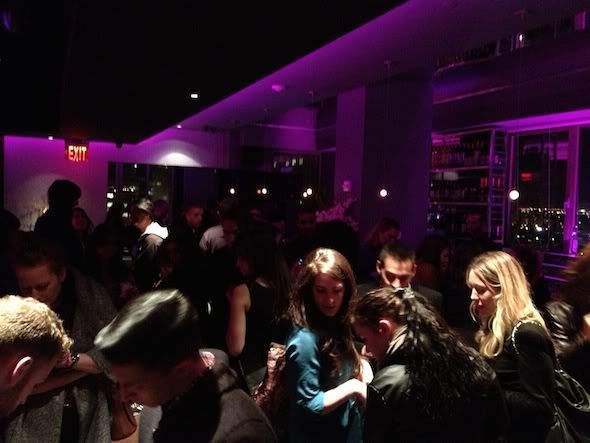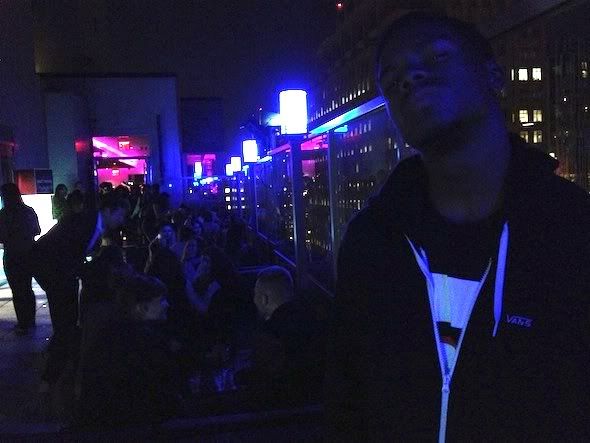 Yo I pee'd and it took me awhile to figure where I flushed at
Long ass day. I should've went to the studio with fucking Chase and TravisXX but a young bitch like myself clocked out at 11:30 >.<