Do you know what I can't think of? A better way to end my trip. Nevermind the time, we journey'd to this 24 hour diner that looked more like a house in the wee hours in the morning. Originally, it looked sketch; it housed about 12 people, max I feel like--not to mention the employees as pictured.. But between the company I was keeping and the lovable owner of the spot, I had a lot of reasons to smile. Plus the food was delicious! Plus my oldin' Bleek and I got to kick it. Everything was just right. Get this though, Jayde is so fucking based, the owner man gave her a free fucking steak--she didn't even ask for it. What's really going on. After I gave dude a jokingly hard-time, he gave me his number and told me the next time I'm in town, the meals on the House. DMV showing too much love.


'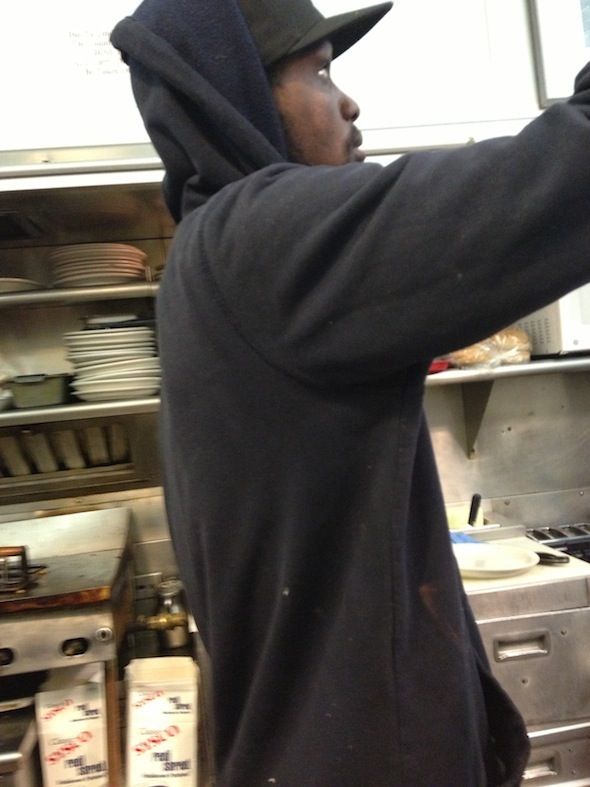 Diner employees looked super sketch. whatever though
My hair looks terrible but I'll take the L since this is a rare cute shot of everyone.