No idea what I was in for. I mean Jayde briefed me but I underestimated Howard's homecoming in it's entirety. After dragging my luggage through a rainy morning in New Jersey and New York City, I caught an express bus to D.C. That sucked and I ended up arriving fashionably late, but as soon as I was picked up we headed straight to the yard. Upon parking we can hear 2 Chainz preforming. Once we get to the yard, I'm in the midst of a sea of attractive, very fashionable assorted black folk. No time to take it in yet, we all hold hands and Mandi (the smallest one out of all of us)leads us through the crowd. It was packed the fuck out and she definitely made a way. I thought bitches were going to try and fight us a time or two. We got pretty damn close and proceeded to rage. I got tons of video for that. Performances from 2 Chainz, Drake, Pusha T, Meek Mill, T.I. --maybe someone else I'm forgetting-all took place. I caught the first 3 I mentioned. Live as fuck. After they finished on stage and we just mingled about, random showers started clearing us out. Everyone fell into the Student Center and continued doing whatever the fuck. I remember walking by particular rooms or offices (dedicated to student organizations) and each room was a literal separate party. Like their own music, blunts lit, and drinks poured. Not to mention the cafeteria was still serving. It was kind of perfect lol. I wish I had more pictures of that but that's when my phone died. We left campus an hour or two later and went back to Jayde's/Mandi's. Grabbed a pizza and did some laughing. Prepared ourselves for more partying that night. The rest is whatever. Best way I could've opened up my stay in D.C.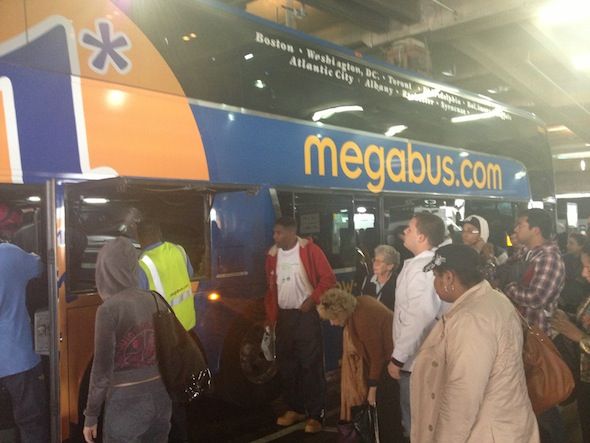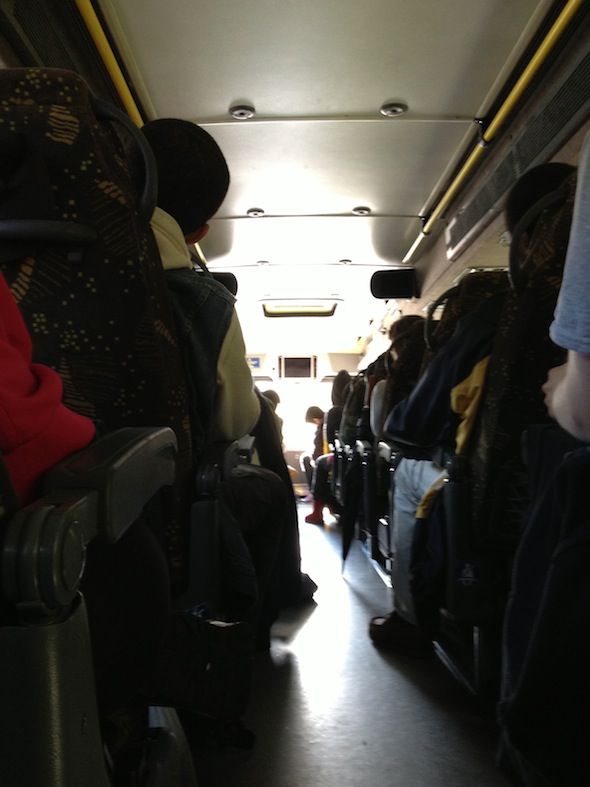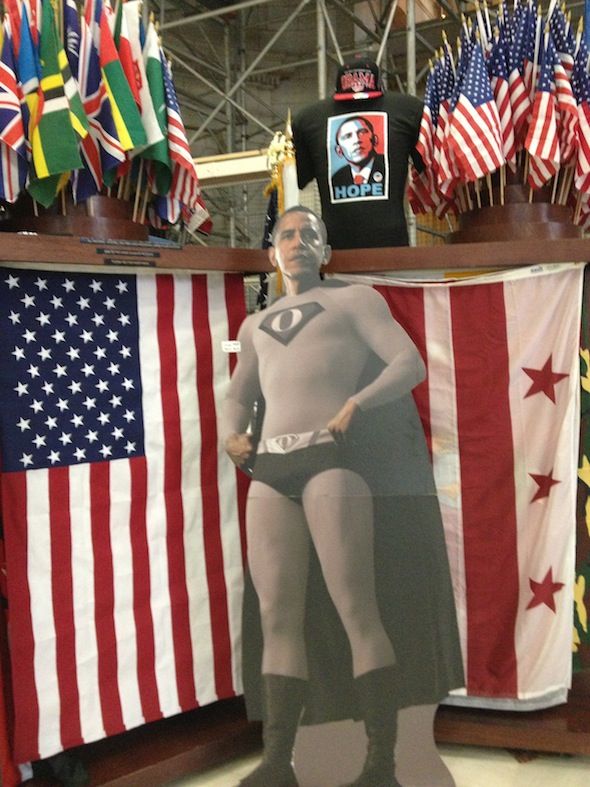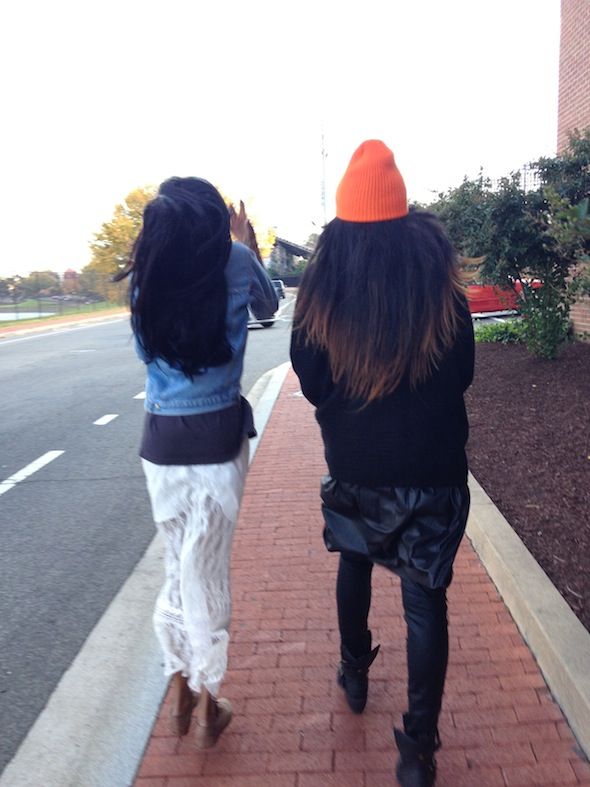 Power walking like a motherfucker to the yard
Two Chainzzzzz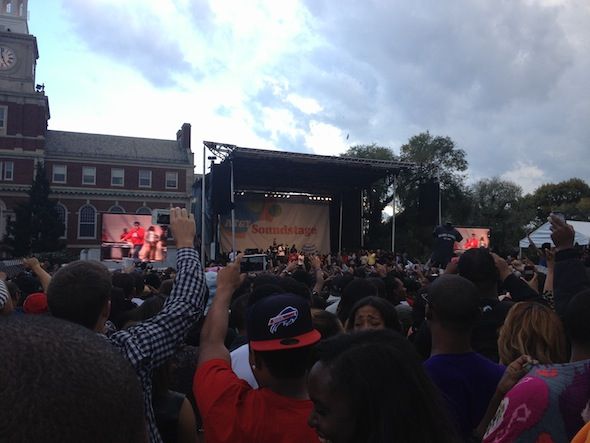 Drake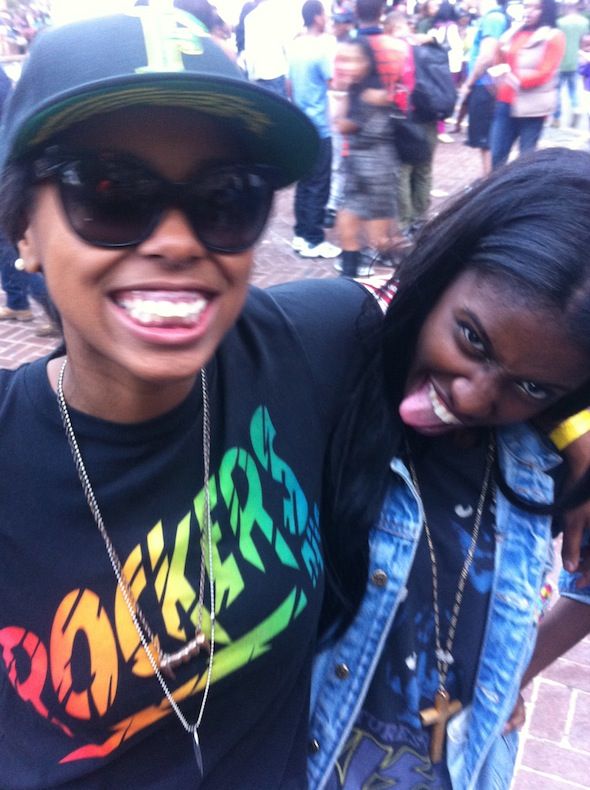 Real Nigga Mandi
My Young Niggas Styling and Profiling ...Jayde and Tia killed it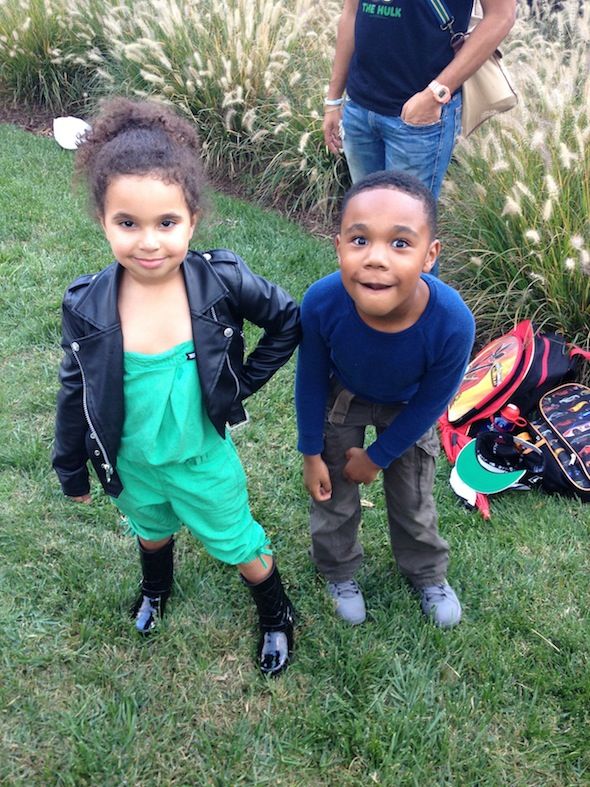 Even the kids were really out there bro.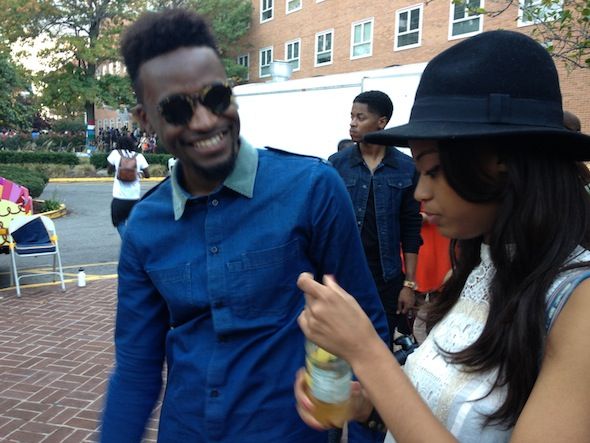 Brave Natives Deron and Tia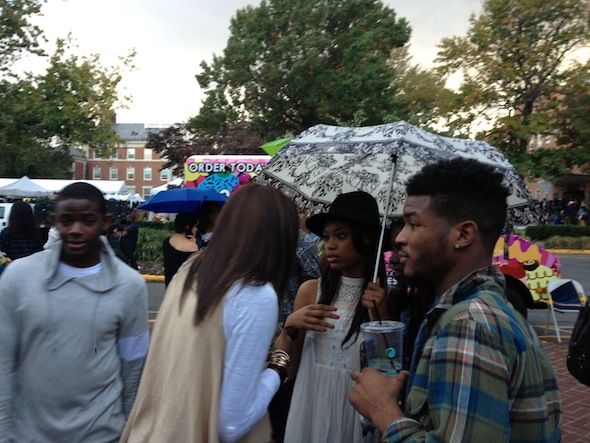 Down to the umbrella, bruh bruh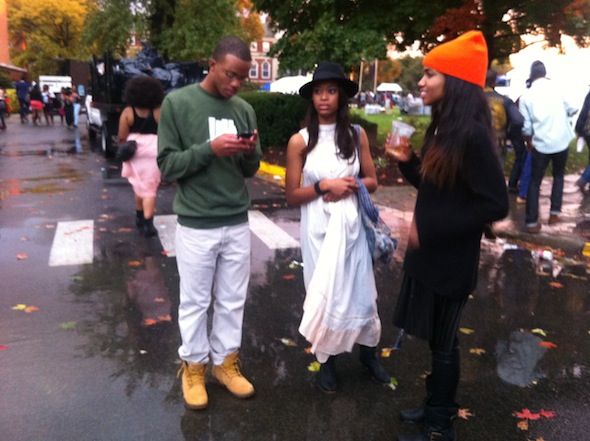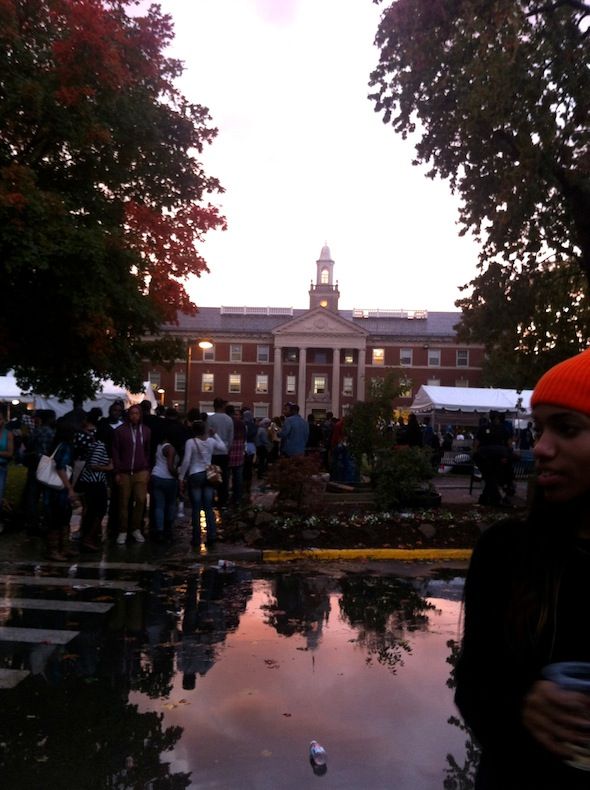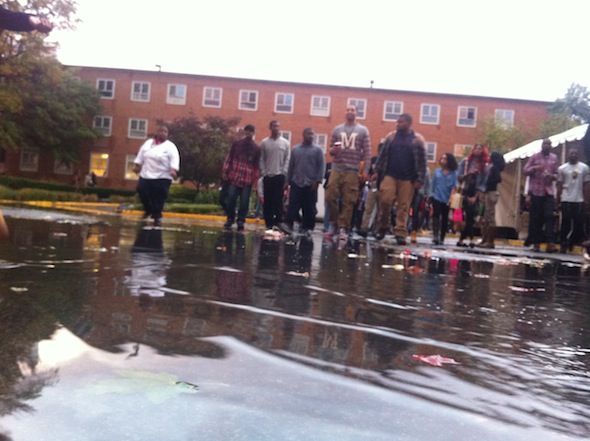 Niggas treading water
and eventually getting rained out
The fucking student center turned into an awesome ass day club. The moral of this picture is the blunt being sparked in the yearbook office. also shots were taken. No fucks were found.

Fast Forward to later that night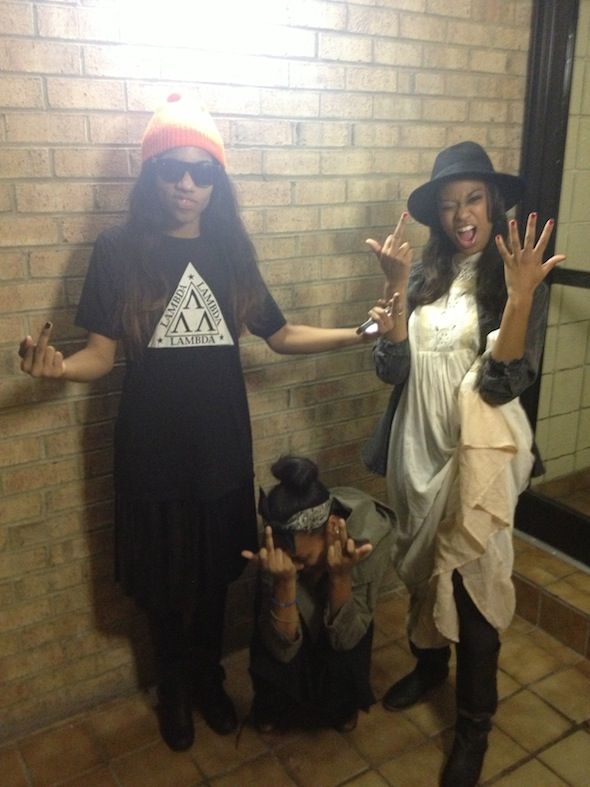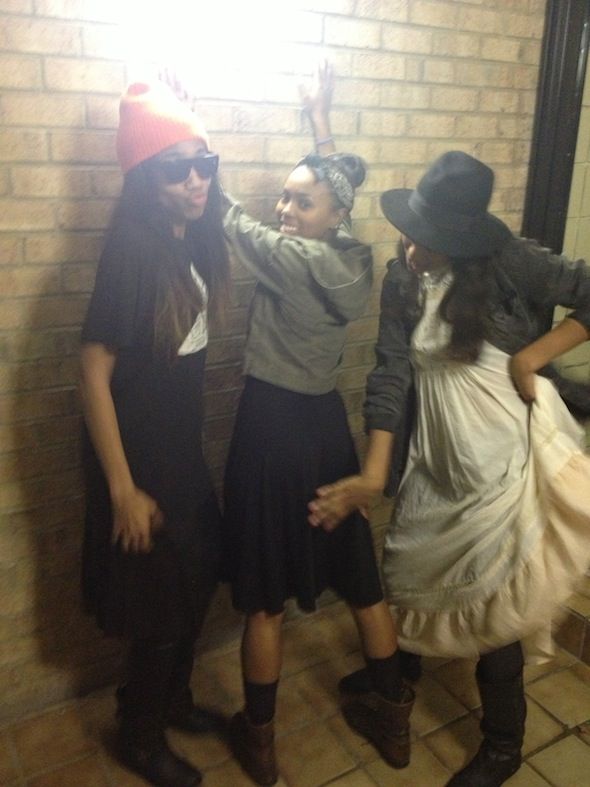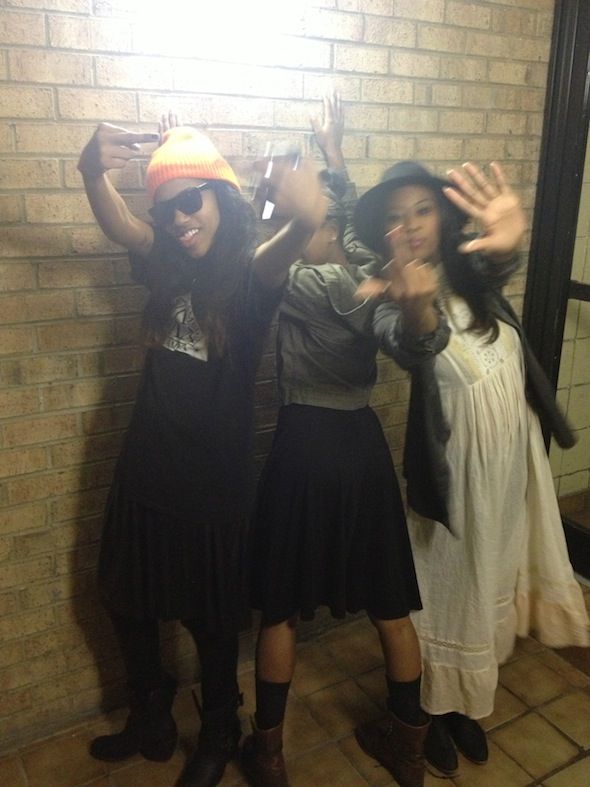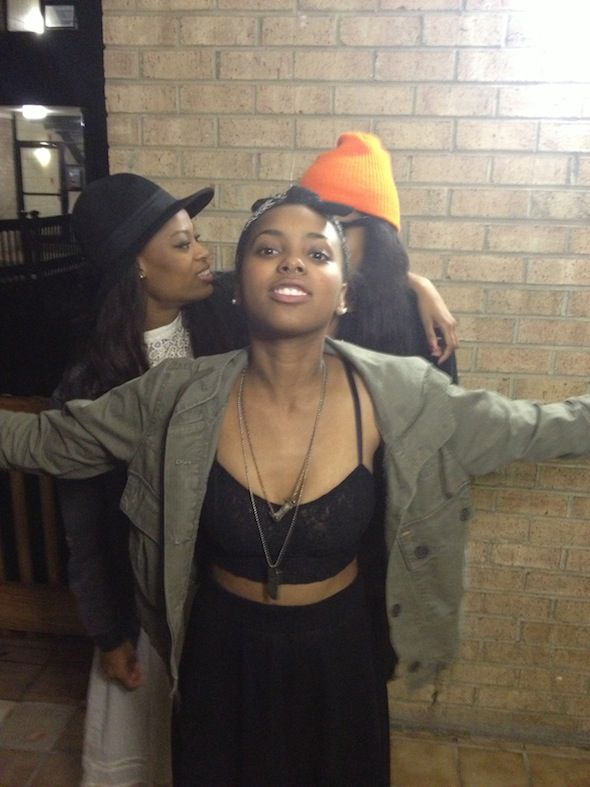 As ridiculous as possible