6am
From Nocturnal, Sana's roommates and such had a hotel in Round Rock about an hour away. A handful of people ended up passing though. We had small talk over spilled drinks and recapped over Nocturnal.
7 in the morning and we're taking shots/drinking. :I
When I actually did wake up around noon. Every one else was still sleep and I was cold.. so I went outside, grabbed the curb and had a cigarette for all of 60 minutes. just reflecting time per say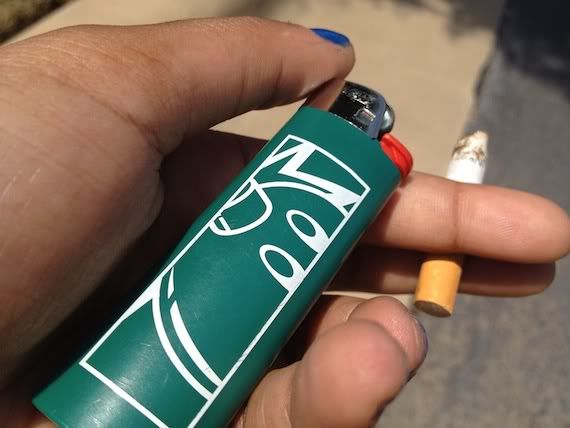 Saundra still had my lighter from forever ago.. cool that i got it back
(I also got my trusty hoody from Saundra-which I left in Houston during New Years. Saundra with the assists to all these Wins)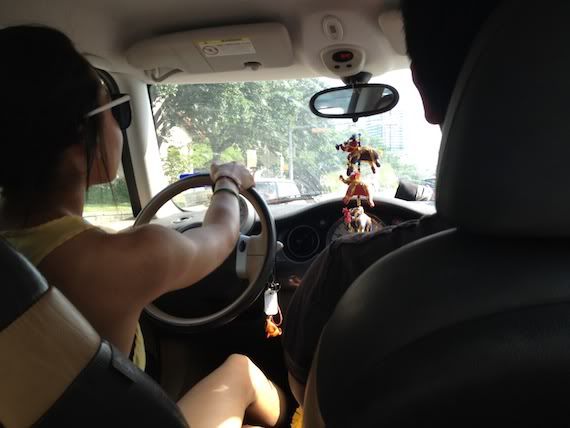 After we cleaned up, we headed to Austin... grabbed Sana's friend, Alex, checked out Complete Clothing and got some good Thai food.
real curious to know what they serve O_o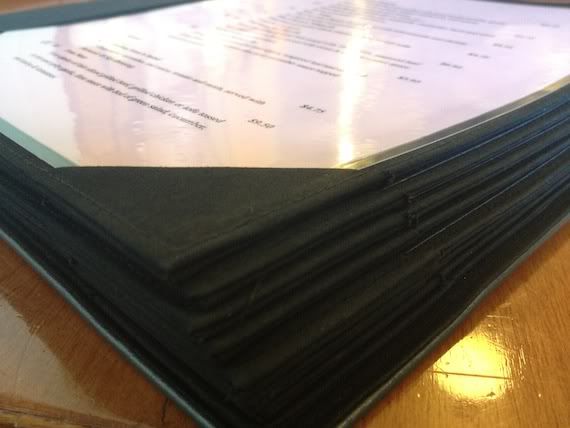 Thick ass menu
Thai tea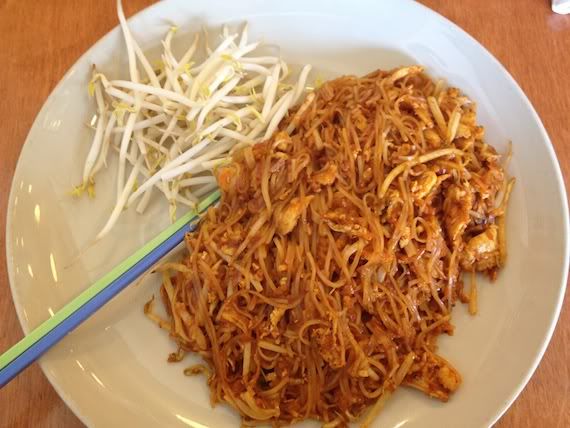 me
scooped up Thomas and headed back to his place. He lives in the most delightful neighborhood and his pad is badass
checking out the this swag part of town. Thomas says this is all private owned property that just recently opened up to the public for people to create art on. It's a huge wall and what not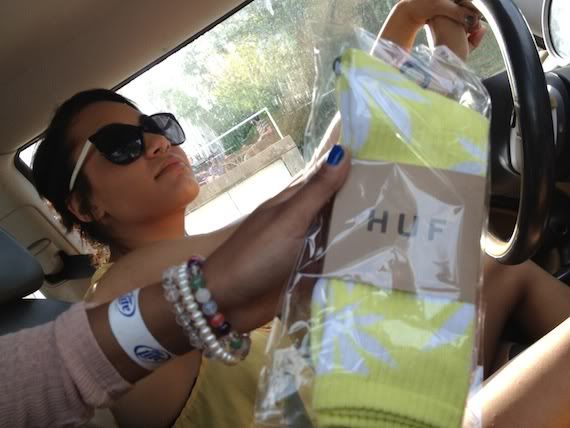 I got Sana these socks cause they reminded me of her too much. Not sure if she really does like them or if she actually will wear them. But she said she did/will. it's all good.
Thomas also gave me this lighter. Real happy to cop this Mishka one.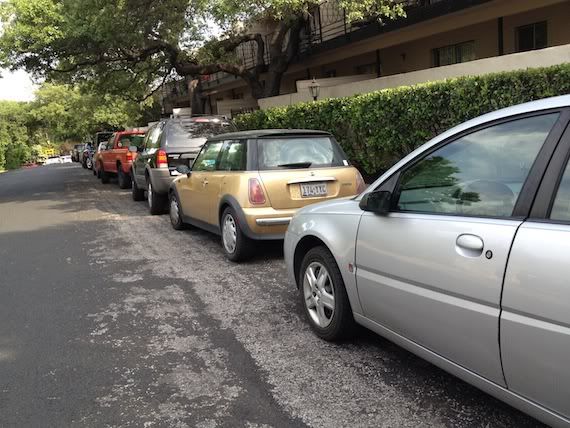 Thomas'
checking out the pad.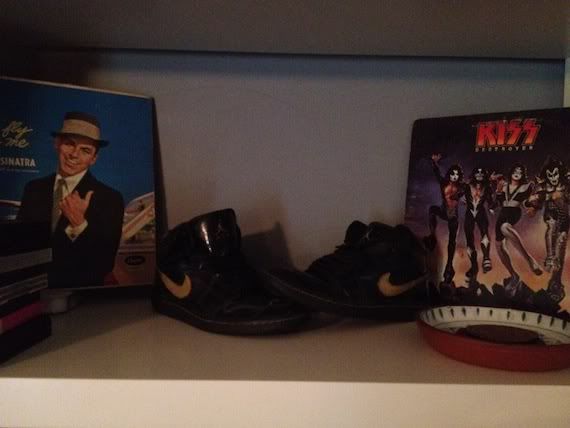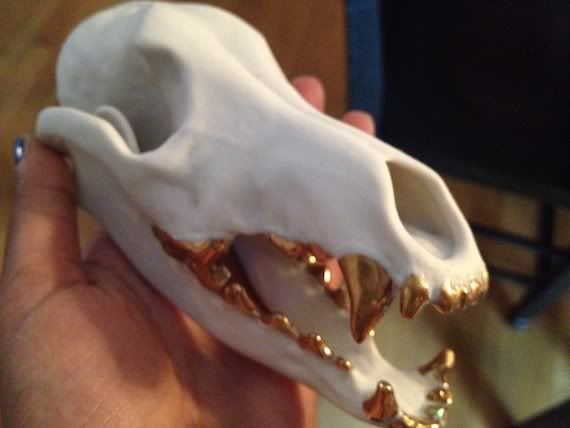 Olivia, Thomas' girlfriend, when she was younger. I love this picture so much 'cause she was really swaggin' what people wear today like 17 years ago lol.. timbs, vintage jean shorts.. button ups and shit
Paintings of them both in their room. swag.